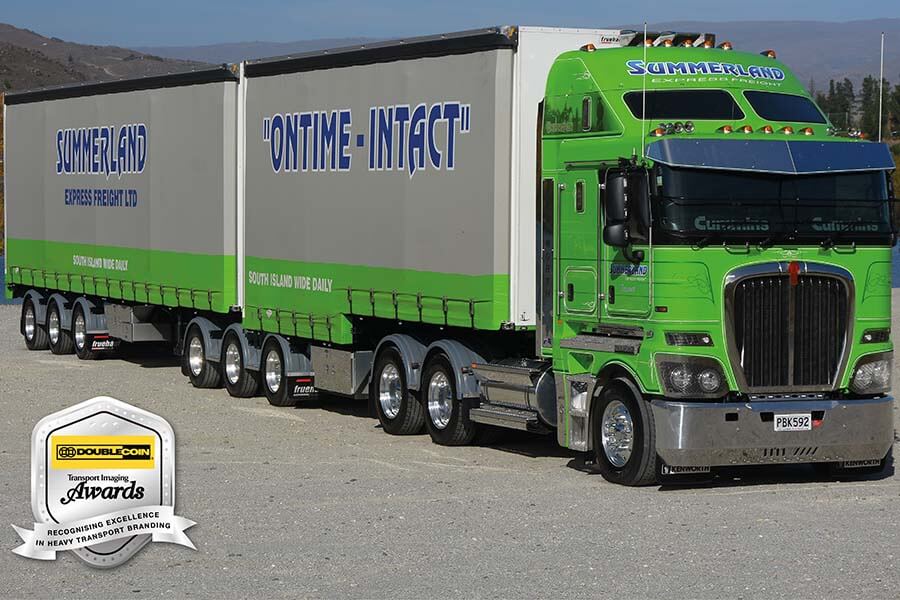 Double Coin Imaging Awards -
The colour is familiar but the most recent addition to the Summerland Express Freight fleet is something different for the Cromwell-based freight company.
The new Kenworth K200 2.3 Aerodyne sleeper that is working throughout New Zealand is the only Kenworth among the 100-plus fleet operating in the Summerland signature green colour scheme.
"I've been a Freightliner guy most of my life, mainly because I like the Detroit engine," says director Ross "Smilie" Millard.
It took some family persuasion for Smilie to set that loyalty aside and put the new K200 on the fleet in February for son-in-law Ricky Rodgers to drive.
"The family really wanted a Kenworth," says Smi... ...