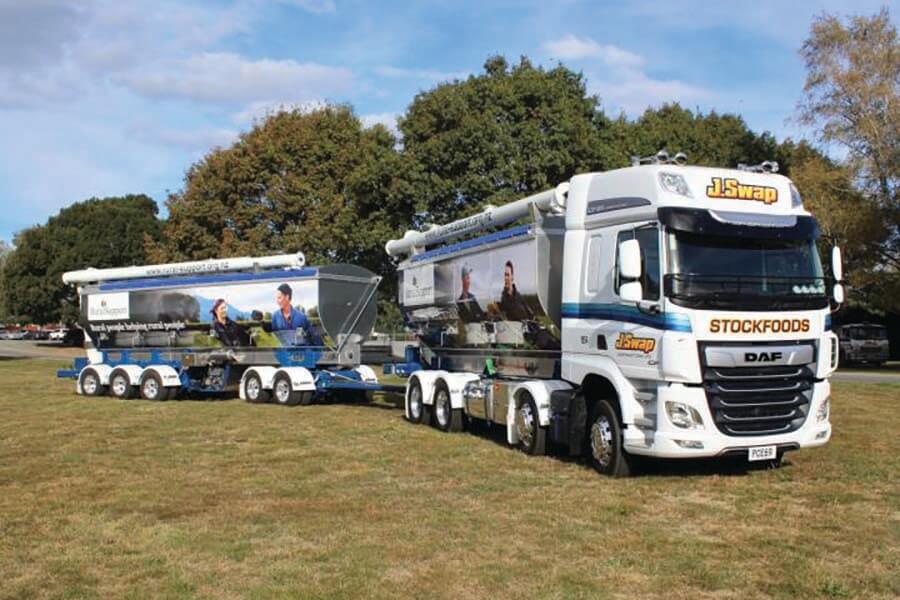 Double Coin Imaging Awards -
Some of the recent additions to the J Swap Contractors fleet have been attention grabbers decked out with mural size colour photograph wraps running the full length along truck and trailer bodies.
Many of the J Swap trucks with these modern visuals depict the various activities which the company is involved in and also some of the history of the Matamata-based firm which is closing in on its 90th anniversary.
The new DAF featuring on this month's Double Coin Tyres Transport Imaging Awards poster has a different message to share. J Swap decided to create a mobile billboard to boost the profile of the Rural Support trusts.
The Rural Support charitable trusts offer conf... ...