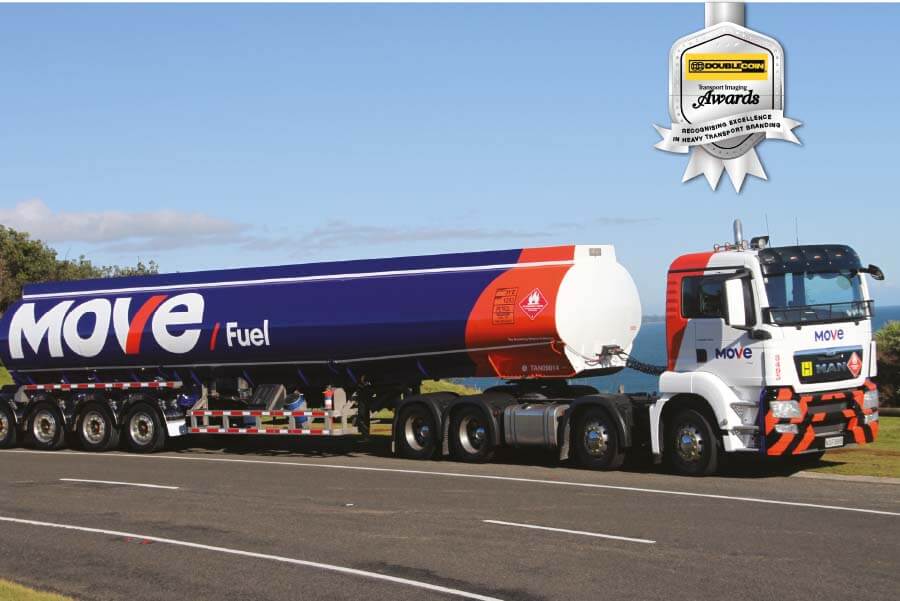 Double Coin Imaging Awards -
There's a new name and a bold new look signalling the transformation of one of New Zealand's largest and longest-established transport and logistics companies.
That's the story behind the unmissable blue, white, and orange MOVe Logistics livery that began appearing on NZ highways during the second half of 2021.
MOVe Logistics is a rebrand and consolidation of the company formerly known as TIL (Transport Investments Ltd) Logistics Group – which can trace its family tree back to horse-drawn Taranaki beginnings….with the formation of Hooker Bros Transport in 1869.
That's just over 150 years in the transport business and you'll see the tagline, "Taking care o... ...